Year in Review: Top News in 2019 from University of Arizona Law
Dec. 19, 2019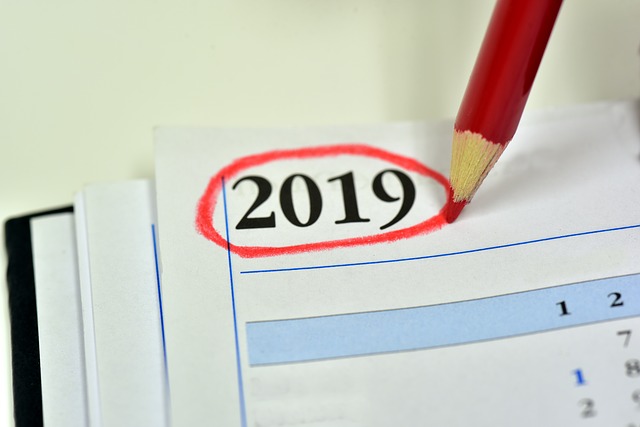 As 2019 comes to a close, University of Arizona Law takes a look back at our most-read news of the year. From student successes to new programs and partnerships, the College of Law continued to advance legal education and the legal profession.  
Take a look at the top news stories from 2019:  
University of Arizona Law Welcomes Six New Faculty  
Arizona Law announced the hire of six new faculty members at the beginning of the 2019-20 academic year. The excitement of the entire community about these new faculty members was reflected in our readership, making this the top news story of 2019.  
University of Arizona Law to Host Arizona Supreme Court Arguments Nov. 5 
As part of its ongoing public education effort, the Arizona Supreme Court held arguments at the University of Arizona. The popular annual event, hosted by the William H. Rehnquist Center, gave audience members the opportunity to sit in on two cases identified by the justices.  
In Boost to Indigenous Governance Leaders, University of Arizona Offers New Flexible Master's Degree 
University of Arizona Law's Indigenous Peoples Law and Policy Program and the Native Nations Institute announced how working professionals seeking training in indigenous governance leadership can now pursue the Master of Professional Studies in indigenous governance with classes in person and online, allowing students to finish the degree in one year. 
First-year Law Student Named Regents Professor 
Dr. Marvin J. Slepian, now a second-year JD student at Arizona Law, is a cardiologist, inventor, CEO and entrepreneur, with UArizona faculty appointments in medicine, engineering and business. He was awarded the title of Regents Professor this year, the highest faculty honor awarded at Arizona's three public universities. 
University of Arizona Law Leads Nation in Native Student Enrollment 
For the second consecutive year, Arizona Law led the nation's top-ranked law schools in enrollment of Native American students. As reported in the winter 2019 issue of National Jurist, University of Arizona Law had the largest percentage of Native American students, at 9 percent of the total JD student body.   
JD Class of 2019: For Christina Rinnert, Law School Brings Empowerment for Herself and Others 
Christina Rinnert's inspiring journey to and through law school was understandably one of Arizona Law's top stories in 2019. Rinnert was part of the class of 2019 and part of Arizona Law's first class to be admitted using the GRE.  
Alumnus, Senior United States District Judge Raner Collins Announced as the 2019 Keynote Speaker for University of Arizona Law's Convocation Ceremony 
Raner C. Collins ('75), senior United States district judge of the United States District Court for the District of Arizona, delivered the keynote address at Arizona Law's 2019 convocation ceremony.  
MLS Class of 2019: Ryuu Uchiha Has "Supreme" Career Goals 
MLS class of 2019 graduate Ryuu Uchiha always knew he wanted to work in the legal field, and after earning two degrees from University of Arizona Law, he imagines one day reaching the country's most powerful court.   
JD Students Get Boost for Bar Exam and Beyond with New Program 
Arizona Law launched the Professional Skills and Knowledge Program, an initiative dedicated to students' long-term academic and career success, with emphasis on bar exam preparation and professional competencies.  
Justice Advocates Coalition Bolsters Public Interest Careers at Arizona Law 
The Justice Advocates Coalition, a student-run organization that provides stipends to qualified students who accept unpaid summer positions with nonprofit law organizations, has the dual goals of empowering marginalized communities and supporting Arizona Law students pursuing careers in public interest law. 
Four Law Schools Launch Collaboration to Support Human Trafficking Survivors 
University of Arizona Law announced its partnership with law schools at the University of San Diego, Duke University and Harvard University to explore new legal solutions, conduct in-depth research and develop community resources and possible policy changes to support human trafficking survivors. 
Three Years After Becoming the First Law School to Accept the GRE, Arizona Law Dean Talks Applicant Diversity with WBUR Boston 
WBUR, Boston's NPR news station, interviewed Dean Marc Miller to discuss what has happened in the three years since the College of Law became the first law school to allow JD candidates the option to apply with either a GRE or an LSAT score, with the goal of diversifying applicants.