Arizona Court of Appeals, Division II to Hold 2020 Court Session at University of Arizona Law
Feb. 24, 2020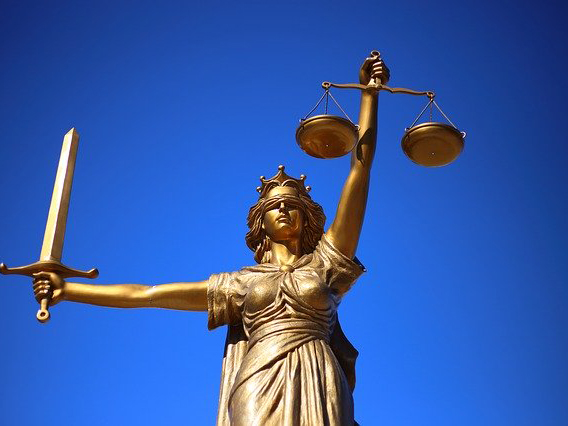 As part of its ongoing public education effort, Division Two of the Arizona Court of Appeals will hold oral arguments during a special court session at the University of Arizona James E. Rogers College of Law on March 4.  
When: Wednesday, March 4, 2020. 1:30-4 p.m. 
Check-in for Case 1 starts at 12:45, and check-in for Case 2 starts at 1:45. Please allow plenty of time for check-in, as there is no courtroom entry once court is in session. 
Where: University of Arizona James E. Rogers College of Law, 1201 E. Speedway Blvd., Room 164 (Ares Auditorium). 
Who may attend: Seating is available to those who have registered prior to the event. Members of the public are welcome on a first-come, first-served basis as remaining space allows.    
Note that food and beverages are not permitted past security. 
Case 1 (criminal) 1:30-2:20 p.m 
State of Arizona v. Paul Gasbarri 
Gasbarri moved to suppress evidence obtained from what he alleges was an unlawful seizure of his cell phone. The state failed to respond to the motion, despite being granted an extension by the trial court. Pursuant to Rule 1.9(b), Ariz. R. Crim. P., the court deemed the motion submitted on the record and requested briefing about "what it means when the Court deems something submitted on the record." The state failed to submit any briefing. At the subsequent suppression hearing, the court did not allow the state to present witnesses and granted Gasbarri's motion. The state appealed, arguing the court abused its discretion in granting the motion to suppress. 
Case 2 (special action/civil) 2:30-3:20 p.m. 
Banner UMC v. Kimberly and Jeremy Harris 
The special-action petition argues the trial court was required to dismiss medical malpractice claims grounded in vicarious liability against a private medical provider because the provider's doctors, who are also public employees, were dismissed after the plaintiffs did not provide a notice of claim required by A.R.S. § 12-821.01.  The cross-petition questions whether dismissing the doctors was proper given that they are employed both by the private entity and by the state. 
This visit is hosted by the William H. Rehnquist Center at the James E. Rogers College of Law. 
---
With questions about access or to request any disability-related accommodations that will facilitate your full participation in this event such as ASL interpreting, CART captioning, captioned videos, Braille, wheelchair access, or electronic text, etc., please contact Bernadette Wilkinson.     
Event Contact: Bernadette Wilkinson, senior program coordinator, UA James E. Rogers College of Law, bwilkins@email.arizona.edu, 520-626-1629.