Civil Rights Restoration Clinic Receives Grant to Support Marijuana Expungement Cases in Arizona
The grant from the Arizona Department of Health Services will fund pro bono legal aid to those eligible for expungement.
During the November 2020 election, Arizona voters approved Proposition 207, legalizing recreational marijuana and establishing the first expungement law in Arizona history. Under this new statute, University of Arizona Law's Civil Rights Restoration Clinic has found a new avenue to help past offenders obtain a second chance.
The passage of Prop 207 prompted the creation of the Arizona Marijuana Expungement Coalition, which is led by the Arizona Justice Project and composed of community legal services and advocacy organizations from across the state including the Civil Rights Restoration Clinic. This year, as part of the coalition, the clinic received a three-year, $350,000 grant from the Arizona Department of Health Services to provide pro bono legal aid to those eligible for expungement.
Possession or transportation of small amounts of marijuana or paraphernalia or growing a few plants used to lead to prison and extended probation periods for those convicted in Arizona. But under this new law, certain individuals are now eligible to petition the court for an order that will seal their marijuana-related criminal records. For Arizonans whose access to basic civil rights have been hobbled by the collateral consequences of conviction, Prop 207 is seen as a new opportunity to secure employment, housing, public benefits, and in some cases, shortened prison sentences and probation time.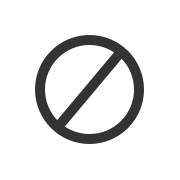 Since the petition process opened in July, students and staff working with the Civil Rights Restoration Clinic have participated in free legal clinics offering their services with evaluating eligibility, preparing forms, and providing legal resources for more complex cases. In addition to expungement cases, the clinic represents people with criminal convictions in applying to get their convictions set aside and civil rights restored. In the 15 years since the clinic opened, it has represented on a free basis over 1000 people in Pima County. Now, the clinic can add a new service to their expanding repertoire.
"We are honored to be a part of this coalition that is helping thousands of Arizonans to find a fresh start," noted Andrew Silverman, Joseph M. Livermore professor emeritus of Law and director of the Civil Rights Restoration Clinic. "This type of work exposes students to the real-world implications of re-entry and the loss of civil rights, and ultimately makes them better lawyers for it."