Mundheim Speaker Series Returns, Will Welcome First Guest Jan. 31
The popular annual speaker series from professor of Corporate Law and Finance Robert Mundheim, Conversations with Bob Mundheim returns this semester and welcomes its first guest on Monday, January 31.  
Mundheim moderates informal conversations with national leaders in business and law, relating their experiences in and perspectives about corporate governance, markets, ethics, and career development. The series is free and open to the public and will be of particular interest to law and business students. 
All sessions take place noon-1:15 p.m. at University of Arizona Law, registration is required for in-person and virtual attendees. Please RSVP to Nancy Stanley at nstanley@arizona.edu. Per the university's face coverings policy, surgical masks or higher-grade masks are required.  
January 31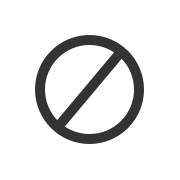 Anne Gates 
Anne Gates retired in 2017 as president of MGA Entertainment, the largest privately held global toy company in the United States. Prior she spent more than 20 years at the Walt Disney Company, in various roles including executive vice president and CFO of the Consumer Products Division, based in Los Angeles, and managing director for Consumer Products Europe and Emerging Markets, based in London. In 2010, she was named to the Power List of Britain's 100 most influential Black people. Currently, she is an active board director, spanning diverse industries, including Kroger, Tapestry, Inc., Cynosure, Raymond James Financial as well as multiple nonprofit boards. 
February 14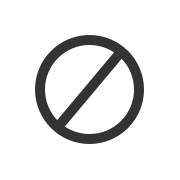 Michele Coleman Mayes 
A member of the Board of Directors of Gogo, Inc., Michele Coleman Mayes is vice president, general counsel, and secretary for the New York Public Library. Previously, she served as executive vice president and general counsel for Allstate Insurance Company, as a senior vice president and general counsel of Pitney Bowes Inc. (2003–07), and in several legal capacities at Colgate-Palmolive (1992–2003). From 1976 through 1982, Coleman Mayes served in the U.S. Department of Justice as an Assistant U. S. Attorney in Detroit and Brooklyn, eventually assuming the role of Chief of the Civil Division in Detroit. She formerly chaired the American Bar Association's Commission on Women in the Profession. 
February 21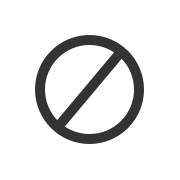 Robert E. Denham 
Robert E. Denham, a partner in Munger, Tolles & Olson, advises clients on strategic, financial and corporate governance issues, including mergers and acquisitions. He also regularly provides disclosure and corporate law advice to public and private corporations and boards of directors. Previously with Salomon Inc. (parent of Salomon Brothers, Phibro and Basis Petroleum), he served as general counsel and then chairman and CEO. Denham has also served on many corporate boards, including Chevron, Lucent, Alcatel-Lucent, and U.S. Trust. He chaired the boards of both the MacArthur and Russell Sage Foundations. Denham currently serves on the New York Times Board, Fomento Economico Mexicano (FEMSA), and the James Irvine Foundation board. 
March 14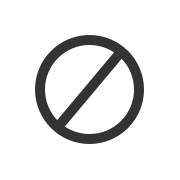 Michael J. Sharp 
Michael J. Sharp is executive vice president and general counsel of Jefferies Financial Group Inc., parent company of Jefferies Group LLC. Previously, he became a partner with the law firm of Wilmer Cutler Pickering Hale & Dorr LLP as well as general counsel of Citigroup's Global Wealth Management, Global Consumer Bank and Global Credit Card business units. Before his 12 years at Citigroup, Sharp was a litigation associate at Cravath, Swaine & Moore. He began his legal career as a judicial clerk on the United States Court of Appeals for the Eleventh Circuit. Before embarking on a legal career, Sharp traded U.S. Treasury Bonds from 1981 through 1988. 
March 28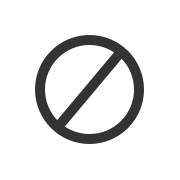 Eric F. Grossman 
Eric F. Grossman is Morgan Stanley's chief legal officer and a member of the firm's operating and management committees. Prior to joining Morgan Stanley in 2006 as global head of litigation, he was a partner at Davis Polk & Wardwell. He clerked for the Honorable Richard J. Cardamone, U.S. Court of Appeals, Second Circuit, from 1993 to 1994. He is the president of the board of directors of Advocates for Children of New York. He also co- chairs the New York State Business Council for Access to Justice and is a vice chair of the Serve America Movement. 
April 4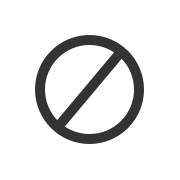 Simon Lorne 
Simon Lorne serves as the vice chairman and chief legal officer at Millennium Management, LLC, overseeing its compliance, legal, regulatory, and internal audit functions. Previously, he served as a partner at Munger, Tolles & Olson. In 1996, Lorne became a managing director at Salomon Brothers, where he served as global head of Internal Audit. From 1993 to 1996, Lorne was the general counsel at the U.S. Securities and Exchange Commission. He is an independent director of Teledyne Technologies Inc., and Chairman of the Alternative Investment Management Association. He is a member of the American Law Institute and serves as an adviser to the Restatement of the Law of Corporate Governance. 
April 11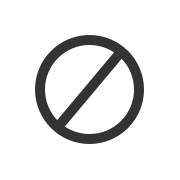 John J. Cannon III 
John Cannon is a senior member of the Compensation, Governance and ERISA Group and co-chair of Shearman & Sterling's Corporate Governance Advisory Group. In his practice, he focuses on all aspects of compensation and benefits, including ERISA and corporate, securities, bankruptcy, employment, and tax laws. He has extensive experience in executive compensation and corporate governance matters, Dodd-Frank and Sarbanes-Oxley, and the compensation issues raised in the mergers and acquisitions context. Mr. Cannon joined Shearman & Sterling in 1985 and became a partner in 1994. He is a member of the American Law Institute and serves as an adviser to the Restatement of the Law of Corporate Governance.