In Memoriam: Daniel Francis Cracchiolo 1929 – 2022
Celebrating the life and legacy of this University of Arizona Law alumnus.
The University of Arizona James E. Rogers College of Law mourns the loss of alumnus Daniel Francis Cracchiolo ('52) who passed away on June 1, 2022. He was 93.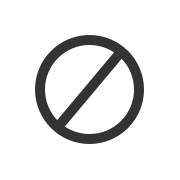 Referred to by friends and family as a "force of nature," Cracchiolo was born in Detroit, MI, and later moved to Tucson, AZ, just four blocks from the University of Arizona. He found his passion for the legal field in his new hometown and graduated with his Juris Doctor in 1952 from University of Arizona Law. 
Upon being admitted to the Arizona State Bar, Cracchiolo began his career as a Maricopa County deputy attorney. After being admitted to the U.S. Supreme Court in 1957, he pursued private practice—first as a trial lawyer and then as co-founder of Burch & Cracchiolo. The firm, which specializes in corporate litigation, high-profile family law, personal injury and real estate litigation employs 50 lawyers and remained a great source of pride for Cracchiolo. 
Well-regarded as a "lawyer's lawyer" and wise counselor to thousands of clients, Cracchiolo has received countless accolades for his role in developing Arizona's law community. The Maricopa County Bar Association inducted him into its Hall of Fame in 2010 and several "best lawyer" lists continue to bear his name.  
Also bearing his name is the beloved and beautiful Daniel F. Cracchiolo Law Library here at University of Arizona Law.  
"Dan's generosity and vision transformed a traditional library into a bright, bold, and vibrant commons of learning and collaboration," said Teresa Miguel-Stearns, director of the Daniel F. Cracchiolo Law Library. "His legacy will forever be remembered by current and future generations of students and scholars who wander into this spectacular space." 
Beyond his legal accomplishments, Cracchiolo also maintained a philanthropic spirit. He served as a regent for Brophy College Preparatory, a board member and past president of COMPAS, a member of the Advisory Board of Homebase Youth Services and a board member for ChildHelp USA. His lasting charitable contribution was as founder, Chairman and CEO of the Steele Foundation. Under his stewardship, more than $100 million in bequests have been distributed from the Foundation to beneficiaries in Arizona including Steele Indian School Park, Barrow Neurological Foundation, Burton Barr Library, Phoenix Art Museum, Arizona Science Center, Desert Botanical Gardens, Virginia Piper Cancer Center, Heard Museum, and the Herberger Center. The Foundation endowed the Daniel F. Cracchiolo Chair of Constitutional Law at the Sandra Day O'Connor School of Law and in 1992 funded the Steele Pediatric Research Center at the University of Arizona, a medical research facility dedicated to the eradication of children's diseases. Carrying on his legacy is Cracchiolo's daughter Marianne Cracchiolo Mago, who now serves as the Foundation's CEO.  
"Dan Cracchiolo was an amazingly public-spirited lawyer. We were exceedingly proud to honor him here at Arizona Law when we created the modernized Law Commons that now bears his name," said Toni Massaro Regents Professor and Dean Emerita of University of Arizona Law. "Dan also was down to Earth, funny, warm, and generous. For me personally, there was the added grace note that he was a first-generation Italian American like my father, whom he resembled in multiple and uncanny ways. Dan leaves a beautiful legacy of friendship, professionalism, and devotion to the public good. Above all, he loved his famiglia. May we all follow his path."