$50,000 Gift from Alumnus Patrick McGroder Made to 'New Day in Court' Initiative at UArizona Law
The initiative will fund the renovation of student courtrooms and support student experiential learning.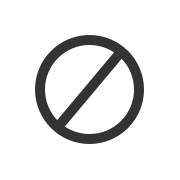 University of Arizona Law alumnus Patrick J. McGroder III ('70) has contributed $50,000 to the "A New Day in Court" fundraising initiative in support of University of Arizona Law's Advocacy program.
The advocacy program prepares students for careers in the courtroom, with a strong emphasis on experiential classes that allow students to act as litigators and try cases against each other. The program also teaches core advocacy skills such as client interviews and fact gathering that are essential for any lawyer, both in and out of the courtroom.
"I strongly believe that advocacy at any level – courtroom, or elsewhere – is an enormous skill and talent that must be developed if you are going to represent clients," said McGroder. "This project is a great opportunity to provide space to learn skills in real-time in a setting that emulates a real courtroom experience. It is vitally important for law students who aspire to learn the art of advocacy."
McGroder is a member of Beus Gilbert McGroder PLLC, a premier boutique law firm specializing in high stakes litigation. For more than 45 years, McGroder has tried cases ranging from murder to malpractice. He has been lead counsel in over 1,000 plaintiffs personal injury cases, nearly 200 of which have resulted in verdict or settlement in excess of one million dollars. He has been one of the ten best lawyers in Arizona and is named yearly as one of the 500 Best Trial Lawyers in the United States by Lawdragon. In 2019, was selected for the Law Dragon Hall of Fame
An active member of the University of Arizona Law community, in 1995, he established an endowed scholarship named in honor of his family which supports academically talented students. McGroder has also been generous with his time and expertise over the years. He delivered the Peter Chase Neumann Lecture on Civil Justice in the spring of 2015 where he discussed the art of oral advocacy with students and faculty, and he has been a long-time Board of Visitors member for the college.
"University of Arizona Law took a chance on me, and in doing so gave me an opportunity to find a profession which I consider a calling," said McGroder. "This profession has allowed me to help people, to provide a voice for the voiceless, to help victims and to hopefully make the world a better place. I loved the school while I was there, and it is important for me to give back."
McGroder's gift will go toward remodeling the college's existing courtrooms to create two modern, flexible, dual-purpose practice courtrooms and classrooms. The initiative also includes renaming the program to the Thomas Mauet Advocacy Program, in honor of Professor Emeritus and renowned trial expert Thomas Mauet, who retired as advocacy program director in 2016.
In addition to the $4 million needed for building reconstruction, the "A New Day in Court" initiative is also raising $2 million for an endowed chair of advocacy, an endowed professorship, and an endowment fund to support student experiential advocacy activities, such as travel to trial competitions.
"Patrick has been an active alumnus of the college for decades, contributing in ways both big and small to enhance the student experience," said Barbara Bergman, director of the advocacy program. "This is another prime example of his commitment to advance the legal profession and University of Arizona Law."
Extra Info
For more information, including fundraising goals and how to donate, visit law.arizona.edu/court or contact Senior Director of Development Megan O'Leary at moleary@arizona.edu or 520-626-1330.