University of Arizona Law Welcomes Five New and Visiting Faculty for 2022-23 Academic Year
The University of Arizona James E. Rogers College of Law welcomes five new and visiting faculty members who will join the college at the beginning of the 2022-23 academic year. 
"We are excited to welcome five superb new and visiting faculty to the University of Arizona Law this fall. They join one of the most productive and high impact – and collaborative – law faculties in the country," said Dean Marc Miller. "Their diverse scholarship, perspective and backgrounds will enrich both our community and our classrooms."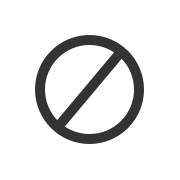 Stephanie Stern joins us as a professor of law teaching courses in Environmental Law. Her research focuses on how residential protections in property and land use law can frustrate environmental sustainability, affordability, and inclusion. Stern's scholarship has been published in the Michigan Law Review, Columbia Law Review, Cornell Law Review, Virginia Law Review and leading peer-reviewed journals.  She is the author of "The Psychology of Property Law." Prior to joining the faculty at University of Arizona Law, Stern taught at Chicago-Kent College of Law Illinois Institute of Technology.  Stern also practiced property and environmental law at Kirkland & Ellis, LLP and clerked for the Honorable Kermit Lipez on the U.S. Court of Appeals for the First Circuit. She also served as a Bigelow Fellow at the University of Chicago Law School and a research fellow at the Yale Center for Environmental Law and Policy. She holds a BA from Brown University and JD from Yale Law School.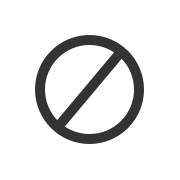 Jordan Woods joins us as professor of law and will teach courses in the areas of criminal law & procedure, law & sexuality, family law and legal ethics. Woods is a trained criminologist and legal scholar. His areas of research focus on the regulation of law enforcement, criminal justice issues affecting LGBTQ populations, and the legal regulation of youth in family and child welfare contexts. His scholarship has appeared in the Stanford Law Review, Michigan Law Review, California Law Review, UCLA Law Review and Minnesota Law Review, among others. In 2021, Woods was recognized by the National LGBT Bar Association as one of the Best LGBTQ+ Lawyers Under 40 and was also elected as a Fellow of the American Bar Foundation. Before joining the University of Arizona, Woods served as a professor of law and director of the Richard B. Atkinson LGBTQ Law & Policy Program at the University of Arkansas School of Law. He also served as a fellow at the Williams Institute, a research institute on LGBT law and public policy at UCLA School of Law. Woods clerked for the Honorable Jennifer Walker Elrod on the U.S. Court of Appeals for the Fifth Circuit. He holds an AB from Harvard College, JD from UCLA School of Law, and MPhil and PhD in criminology from the University of Cambridge, where he was a Gates Scholar.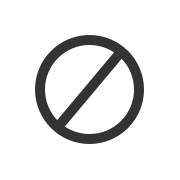 James Diamond (SJD '14) joins us as the interim director of the Indigenous Peoples Law and Policy Program (IPLP) and professor of practice. Diamond is the former director of the IPLP's Tribal Justice Clinic and former law professor at the University of Arizona. He is Dean of Academic Affairs at The National Tribal Trial College (NTTC) where he trains victim advocates who work in Tribal Courts in domestic and sexual violence cases. He has been on the faculty of the NTTC since 2016. Prior to teaching, Diamond practiced law for 25 years in Connecticut. His academic research focuses on the aftermath of heinous crime and restorative justice. He is the author of numerous articles on the practice of criminal law in Tribal Courts, author of "After the Bloodbath: Is Healing Possible in The Wake of Rampage Shootings?" and coauthor of "Introduction to Criminal Law, A Contemporary Approach." Diamond is admitted to practice law in numerous Tribal Courts, the states of Connecticut, New York and Arizona and numerous federal courts, including the United States Supreme Court. He holds a BA from The State University of New York at Albany, JD from Brooklyn Law School and SJD in Indigenous Peoples Law and Policy from the University of Arizona.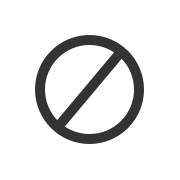 Wendy Epstein joins us as a visiting professor of law from DePaul University College of Law where she is a Professor of Law and Associate Dean of Research and Faculty Professional Development. Her teaching and research focuses on health care law and policy, with an emphasis on the financing and delivery of health care, the creative application of behavioral economic principles to entrenched problems and matters of health equity. Her scholarship draws on her personal experience representing health industry clients as a partner at a large law firm. Her work has most recently appeared in the Southern California Law Review, Washington Law Review, Cardozo Law Review  and the Yale Journal of Health Policy, Law, and Ethics among others. Prior to DePaul, Epstein clerked for the Honorable Michael Daly Hawkins, U.S. Court of Appeals for the 9th Circuit, and was a partner in commercial litigation at Kirkland & Ellis LLP. In 2017, she was a visiting professor at the University of Chicago Law School and in 2020, at the Loyola University Chicago School of Law. Epstein received her BA from the University of Illinois, and her JD from Harvard Law School.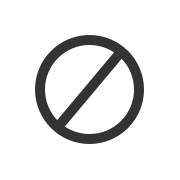 Laura Reilly joins us as a visiting professor from the University at Buffalo School of Law, where she was lecturer in Law, Legal Analysis, Writing and Research. She will teach Legal Research, Analysis and Communication. Prior to teaching she was a judicial clerk for the Denver District Court in Colorado and practiced in litigation firms in Denver and Buffalo, focusing on employment discrimination. Reilly is passionate about nurturing resilience in her students and bringing innovative teaching ideas to the classroom. She holds a BS from Washington University and a JD from William Mitchell College of Law. 
---
These new colleagues and visitors join a faculty repeatedly ranked highly in impact and citation assessments. This includes a top 10 public and top 30 law faculty ranking in the latest Sisk et al. (2021) survey.