University of Arizona Law Welcomes Noteworthy New Class
The University of Arizona James E. Rogers College of Law welcomed the newest class to campus this august in Arizona, online and abroad – kicking off the college's 107th academic year.
A diverse group, the combined JD and Advanced JD entering class includes 134 students representing 66 undergraduate institutions, 29 states, eight Indigenous Nations, and eight countries, and new graduate law students in the LLM, MPS, MLS, SJD programs come from 31 states, 13 Indigenous Nations, and 16 countries.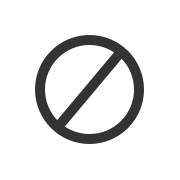 Women make up more than 60% of the entering JD/AJD class, and 38% of the US JDs are students of color, including 10 indigenous students. This year's entering JD class is also among the strongest academically in the college's history with a median LSAT score of 163 and a median GPA of 3.76.
This year, 11 students enrolled in the college's JD program using only a GRE score. Since University of Arizona Law became the first law school to accept the GRE in 2016, Harvard and then more than 70 schools followed, including most other elite schools. In December 2021, the American Bar Association voted to permit all law schools to accept GRE scores. Think about that: University of Arizona Law changed admissions pathways for all of US legal education. It goes without saying – but we'll say it! – that students who have been admitted via the GRE have performed at the same levels as LSAT admits on every outcome, including grades, bar passage and employment.
More than 260 new undergraduate students are pursuing a BA in Law degree, the first undergraduate law program in the U.S. The group is a part of the largest incoming first-year class in University of Arizona history – more than 8,900 students.   
The reach of the BA program extends well beyond the U.S. borders. This fall there are 475 students working towards the BA in Law at Ocean University in Qingdao China, nearly two dozen students studying for the BA at American University Phnom Penh, and a new fall class that is being built now joining the 60 students at our microcampus at the Hanoi Law University in Vietnam. Students in each of those programs will earn a BA in Law from the University of Arizona and a law degree from their home institution.  
Graduate education at University of Arizona Law continued to expand this year, attracting students from around the world looking to advance their skills. The Master of Laws (LLM) program welcomed five students to the General LLM and five to the International Trade and Business Law LLM. In addition, six new students joined the Indigenous Peoples Law and Policy LLM, as well as five new students to the Master of Professional Studies (MPS) in Indigenous Governance program and one dual JD and MPS. Two new students are also working to obtain their SJD from the IPLP program in addition to a new SJD student in the International Trade and Business Law program.
The college also welcomed a strong and diverse class of new Master of Legal Studies (MLS) students, admitting 137 students with the majority – 110 to be exact – receiving their education through the online program. 64% of the students identify as female, and just under 50% are racially or ethnically diverse, with an average age of 37. Over the summer, the program also welcomed a cohort of 45 students with 39 online, and 6 on main campus. Twenty-six members of the fall MLS cohort and seven from the summer cohort are participating in the the Legal Paraprofessional (LP) concentration, one of three educational pathways the college offers to qualify for Arizona's LP licensing exam. 
Graduate certificates in Health Law saw an increase in enrollment, with 56 students admitted so far in 2022. With the inclusion of this semester's new cohort, more than 225 students are in the process of completing one of Health Law's four graduate certificates – a significant increase from the previous year. In total, more than 1,200 students have enrolled in the Health Law & Policy Program since its launch in 2019.
The new class of JD, AJD, MLS, MPS, SJD, and LLM law students includes several first-generation Americans, a larger number of first-generation college students, and even more first-generation law students. Joining us with a broad range of professional and education background the class illustrated by college professors, a medical doctor, collegiate athletes, a member of the Arizona State Legislature, a radio DJ and a collegiate student body president.
"Our superb new class of JD, LLM, SJD, MLS, MPS and BA students bring a wealth of experience and new energy to our hallways," said Marc L. Miller, dean of University of Arizona Law. "They join a vibrant, diverse, brilliant community ready to engage every day, in our classrooms, clinics, in our community, and far beyond."