Teresa Miguel-Stearns Joins University of Arizona Law as Library Director and Associate Dean
June 9, 2020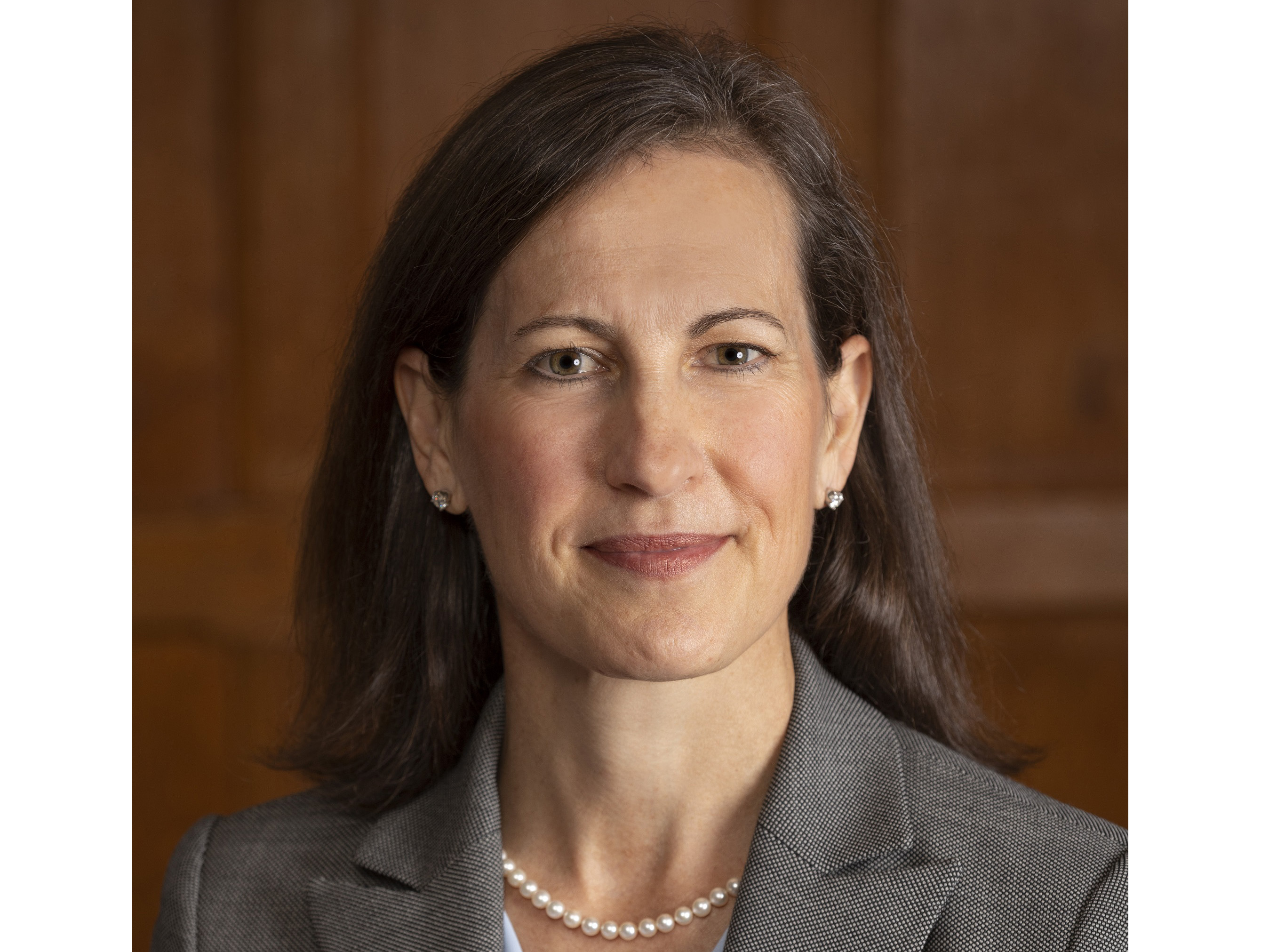 The University of Arizona James E. Rogers College of Law welcomes Teresa Miguel-Stearns as director of the Daniel F. Cracchiolo Law Library, associate dean of legal information innovation, and professor of law. 
Miguel-Stearns joins University of Arizona Law after 15 years in various positions at the Lillian Goldman Law Library at Yale Law School, culminating in her appointment to director of the law library and professor of law in 2016.
"Teresa is a national leader, and her innovative and globally minded approach is the perfect match for University of Arizona Law," says Dean Marc Miller.  "The law school community eagerly anticipated her arrival, and although COVID-19 forced us to welcome her via Zoom meetings, our diaspora has not kept Teresa from already starting to transform our approach to legal information science, and to expand support for scholarly and policy efforts. The college will benefit from her expertise, intelligence, creativity and energy in the months and years to come. We are thrilled that she is here."
Her areas of interest in research and teaching include Latin American law and politics, legal research, foreign and international law, and the history of law librarianship and legal education.
"I am honored and thrilled to carry on the tradition started by my predecessor and one of my mentors, Mike Chiorazzi, to educate and train the next generation of law librarians," says Miguel-Stearns. "I also want to leverage our BA in Law program, UA School of Information, and UA Global connections to expand the pool of students and influence the profession both in the U.S. and around the world. At the same time, I am excited to innovate within our law library in partnership with our cutting-edge faculty, devoted students and local community." 
Since joining University of Arizona Law in April, Miguel-Stearns has assumed key leadership roles in the college's evolving COVID-19 response and planning. She is co-chair of the college's New Safe Return committee, preparing a college-level plan to ensure a safe return to campus in the fall. Miguel-Stearns is also part of the college's COVID-19 & Law Coalition, a clearinghouse on law expertise across a broad swath of legal issues related to the pandemic. 
"Being able to join the Arizona Law community and immediately make a positive impact is important and meaningful to me, especially during this troubling and uncertain time," says Miguel-Stearns. "These opportunities have also allowed me to get to know many members of our college community quickly—and everyone has been so very welcoming." 
Miguel-Stearns is the co-founder and creator of ALLStAR Benchmarking (along with her husband, Steven Stearns), a data collection and analysis tool for U.S. academic law libraries. ALLStAR is now the primary method for law libraries to capture, share, compare and analyze data, which allows libraries to benchmark, learn and implement best practices, and more strategically allocate resources.  She and the ALLStAR team were awarded the American Association of Law Libraries' "Innovations in Technology Award" for 2020. 
Miguel-Stearns is a leader in creating diversity, equity, and inclusion in law libraries.
She led a team of librarians to collaborate with other organizations to create and launch Global Online Access to Legal Information (GOALI) GOALI is the fifth module in the Research4Life platform, a public-private partnership of librarians and publishers that delivers licensed research and scholarship to institutions in developing countries at low or no cost.
Miguel-Stearns founded SELA Bibliotecarios, an annual meeting of Latin American law librarians held concurrently with Yale SELA, with the goal of creating a network of law librarians throughout Latin America and increasing the profile of law librarians and the profession of librarianship throughout the region.
She is an alumna of Knowledge River at the University of Arizona and the Association of Research Libraries (ARL) Initiative to Recruit a Diverse Workforce. Miguel-Stearns led Yale University Library's Diversity Counsel and American Association of Law Libraries (AALL) Latino Caucus. She has also participated in AALL's Diversity Committee and sponsored ARL's Symposium on Strategic Leadership in Diversity, Equity, and Inclusion.
Miguel-Stearns earned her JD from the University of Richmond School of Law and worked as a public defender for close to eight years before earning her M.A. in library and information science from the University of Arizona.